It may be tempting to go straight home after a stressful day at work, but truth be told, the most productive people have unique strategies to rest, unwind and recharge after a long day of work.
One of the ways is to do a crazy sport! And Bubble Bump SG offers just that 😀 Wrapping yourselves in giant bubble suits, and chasing after that soccer ball, and tumbling just seconds after you pick yourselves up, doesn't that sound crazy fun?! After all, it's not everyday that you get to see your colleagues, superiors or friends be so clumsy and absurdly funny!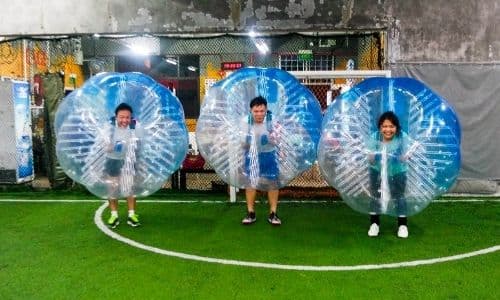 Bubble Bump SG has hosted many Bubble Bump games where friends and colleagues and even the bosses come unwind and play together after work. A game of Bubble Bump Soccer not only helps to destress, it helps build lasting memories and positive interpersonal relationships!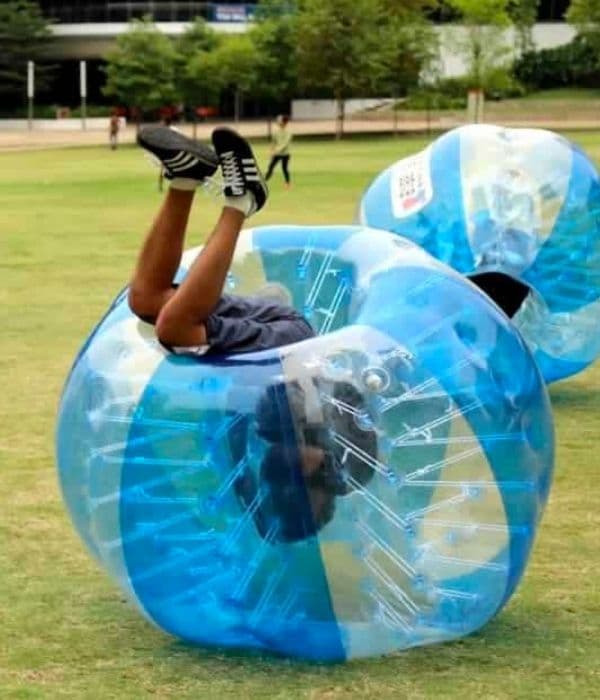 Trust us, there is more to life than work - so, why so serious??? Let Bubble Bump Singapore help you take your mind off work today!
Book an after-work Bubble Bump session today, or follow our Facebook page for more exciting updates.
See you soon! 🙂