The Bubble Bump Sg Team hosted their second night game with Redwood Advance over at Kovan Sports centre for a round of Bubble Soccer Singapore.
bubble Bubble Soccer Singapore
It was Redwood Advance's first game with Bubble Bump Sg and we could tell everyone was excited to try on the Bubble Bump suit!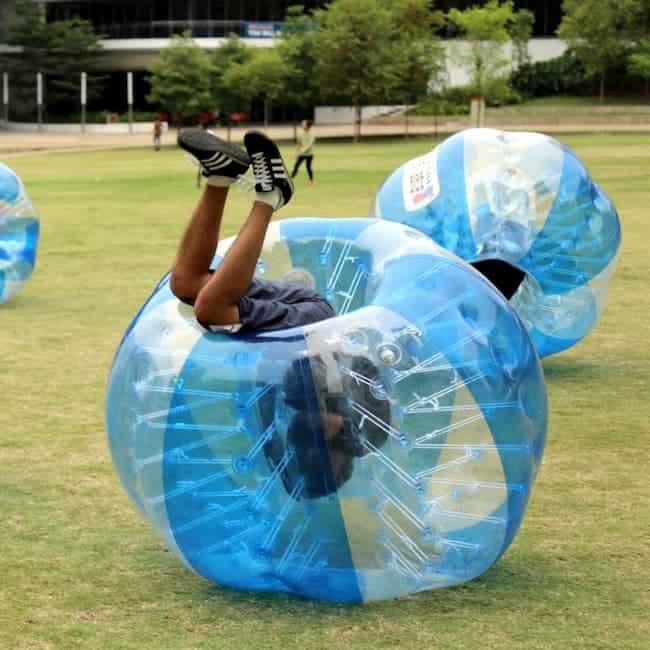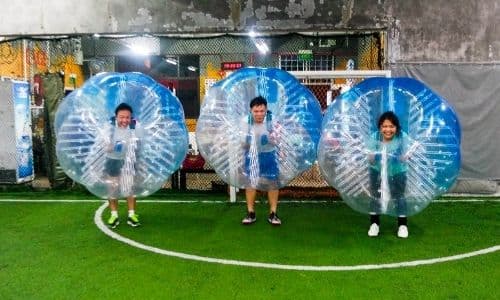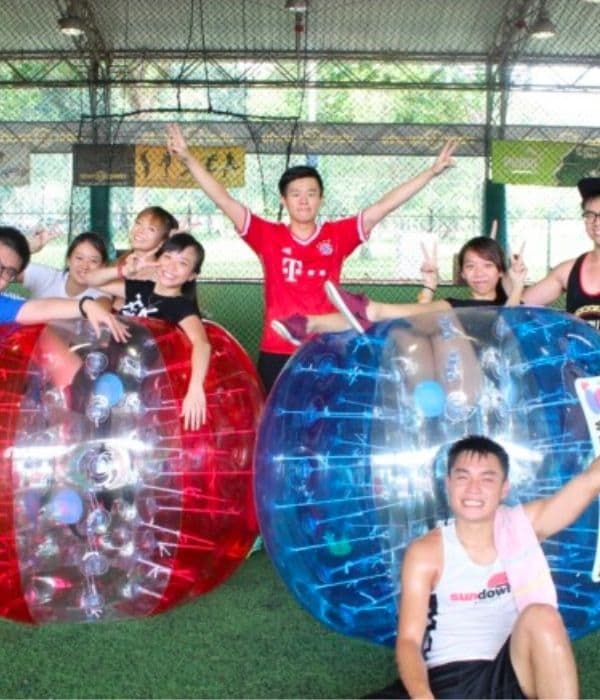 Bubble Soccer Singapor
Bubble Soccer Singapore
For more videos and pictures, please visit our facebook page: www.facebook.com/bubblebumpsg Bubble Soccer Singapore
Even though it was getting late, our friends did not show any signs of fatigue as they Bubble Bumped through the night!
We played a few rounds of Bubble Soccer and Flag Invasion, where the objective was to get into the other team's territory.
Each team showed no mercy as they bumped their way past one another! We love a friendly competition and we thoroughly enjoyed ourselves hosting our friends from Redwood Advance.
If your company is looking for a fun, novel and safe way to promote team building within your organization, Bubble Soccer Singapore by Bubble Bump SG is the activity for you! Play Bubble Soccer Singapore with your colleges now! Bubble Soccer Singapore
You can book your Bubble Soccer Singapore games at www.bubblebump.sg. Bubble Soccer Singapore
See you there! Bubble Soccer Singapore Bubble Soccer Singapore Bubble Soccer Singapore Bubble Soccer Singapore Bubble Soccer Singapore Bubble Soccer Singapore