Hi Everyone!
Monday blues have kicked in our office and i know that most of you are feeling it too! Need a solution to kick off that Monday Blues?
Have you heard of Bubble Bump SG or Bubble Soccer? It's the best solution around to knock those nasty monday blues away! Don't believe me? Why not gather a group of friends and try us out on a Monday! Bubble Bump SG offers a variety of games besides Bubble Soccer!
Come on and try some fun with Bubble Bump! Its new and creative way to knock your opponents down!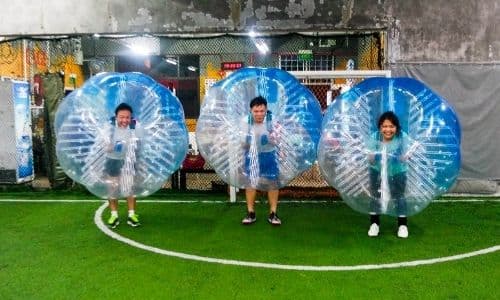 To book a session with us, simply call us at 6515 4146 or visit our website