Ever googled "best sport to burn calories", "30 minutes easy exercise plan", "Victoria's Secret 10 minutes workout" or anything along that line?! We've all been there, done that!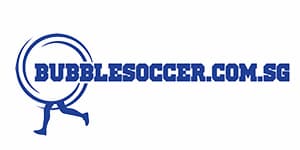 And if you're reading this now, congratulations! You've found the most fun, easy, quick and effective workout – Bubble Bump Soccer!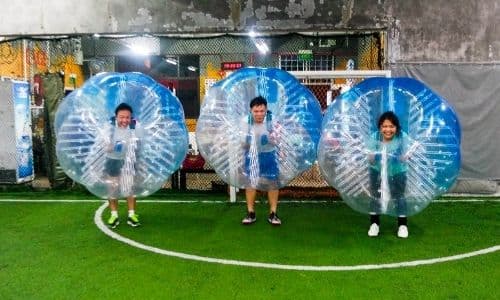 Bubble Bump SG Soccer is not only hilarious to play or watch, it is one hell of a workout! Players are wrapped in bubble suits as they shuffle along the field, bumping and knocking one another over and over again while chasing after the ball. Laughing your heads off while exercising, you can imagine the amount of calories you can burn within a 5 minutes Bubble Bump game play!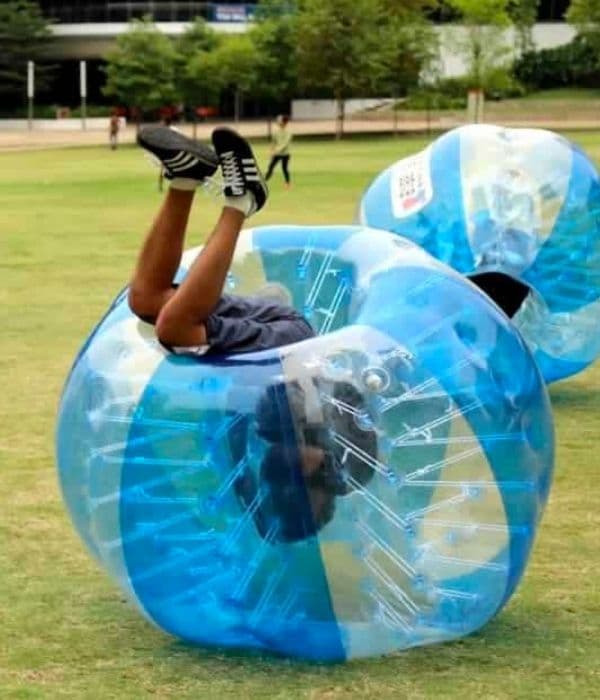 We ditched all soccer rules so you don't have to be a sports enthusiasts or soccer pro to play Bubble Bump soccer.
Come sweat it out at Bubble Bump SG today. Definitely a bumping great workout!
Find us at www.bubblebump.sg for more information, follow us on Facebook for updates and promotions, or simply google "Bubble Bump SG" for the funniest yet effective workout exercise!