It's midweek and soon it will be the weekends!
What's your plan for weekend? Friends meet up? I'm sure many of you haven't been able to find a chance to meet your primary/secondary/poly/JC/university friends because we all spend the weekdays working/mugging hard or weekends sleeping in...catching up sleep... or you'll probably sick and tired of all the boring activities in Singapore.
Try Bubble Bump! Just playing soccer in bubble suits, bumping around and laughing at your friends for their clumsiness! You would definitely have a crazy time with your friends! Take this time to reminisce with your friends as I'm sure you miss those times during PE period/ games after school!
Other than soccer, Bubble Bump Singapore also offers a wide variety of Bubble Bump Games which includes Bubble Bump Invasion and Kaboomz! Guys, this is definitely suitable your partners too so bring them along!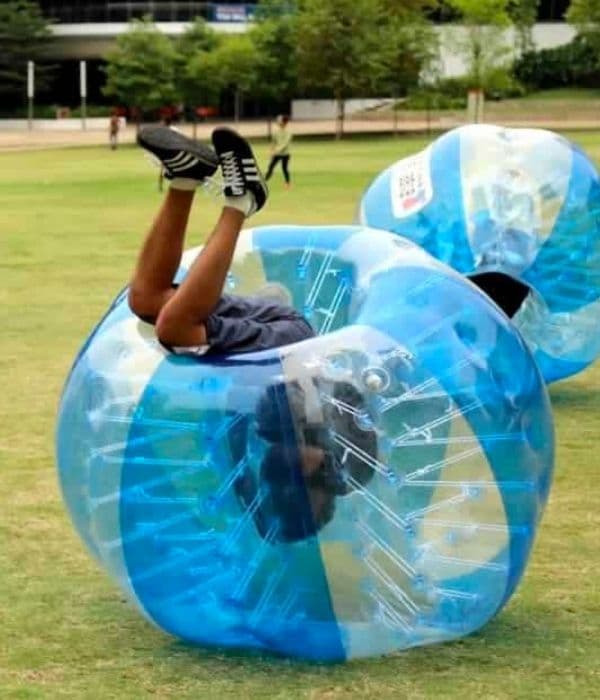 Look no further! Call 6515 4146 to book a session with Bubble Bump Singapore now! To find out more about us, visit our official Bubble Bump Singapore website or follow us on Facebook for more information.