Have you heard of bubble soccer yet? It is the most whacky and epic sport that you'd ever play! Bubble soccer is soccer, with bigger balls.
Bubble soccer is basically a usual match of soccer, but without rules, so players can run and bump anywhere. Players will be enclosed in durable giant bubble suits filled with air, protecting players from impact – safety first, everyone!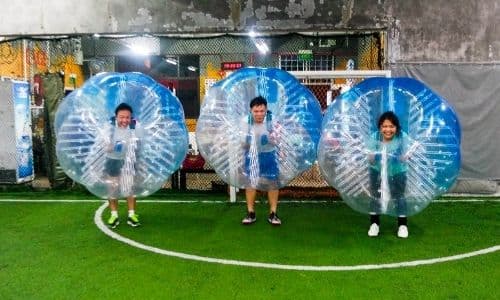 Each game lasts for approximately 5 minutes and then there will be a swap of players, with breaks in between so our hardworking facilitators can sanitize the bubble suits while you rest! We have OCD too, you know? >:)
Bubble Bump SG is the largest and most professional bubble soccer provider in Singapore, with a pool of over 50 passionate facilitators who take pride in what they do at Bubble Bump SG, ensuring that our clients are satisfied with the bubble soccer experience.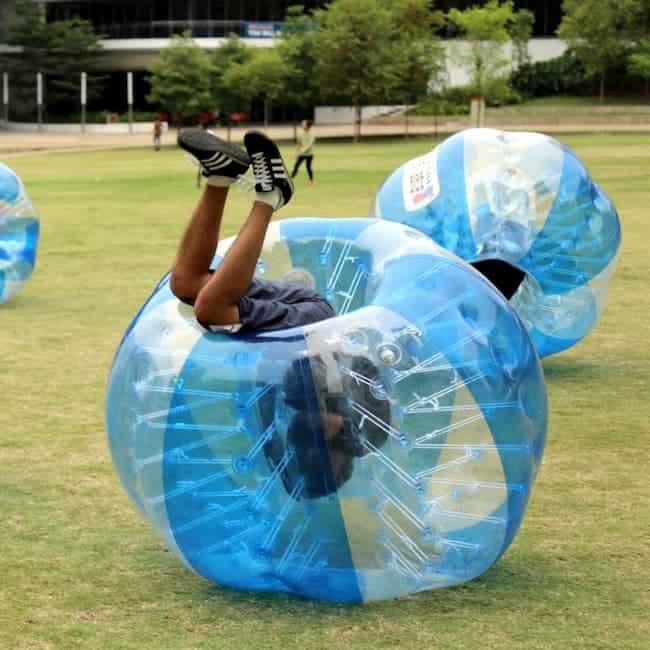 Visit our Bubble Bump website for more information now or follow our Bubble Bump Singapore Facebook page for more photos and reviews here!
Bump you soon!