Bubble Bump SG | Glow in the Dark Bubble Suits
Wait a minute, did you say Glow in the dark Bubble Suits? Yes, that's right! Bubble Bump SG is the only company in Singapore that offers Glow in the dark Bubble Suits! Now you can play Bubble Soccer Singapore and other Bubble Bump Games in the dark! It is super cool and even more exciting!
Our glow in the dark Bubble suits are suitable for all occasion: Birthday Parties, Corporate Team Building Events, Charity fundraisers etc. Or simply just have a fun session of Bubble Soccer Singapore with your friends! (in the dark)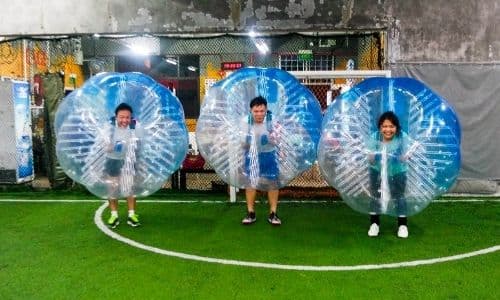 The Bubble Suits are made up of extremely durable material. It is 1.5metres in diameter and safely strap in players when they bump each other. The glow in the dark suits utilize a special reflective material, specially tailored to Bubble Bump SG and in our signature Red and Blue colors!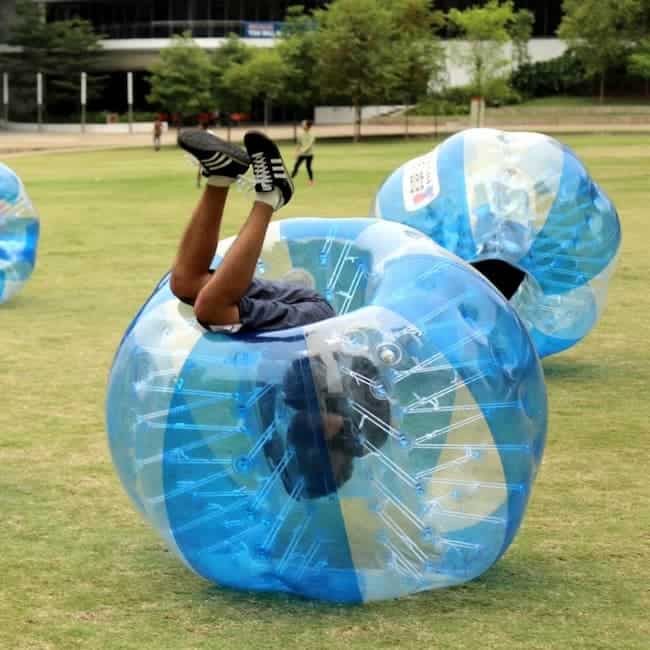 Now you can play in the dark while still enjoy maximum game play experience as it is easy to differentiate your team colors. Not only that we have a Glow in the dark Soccer Ball as well to top off the whole experience. It will be the coolest Bubble Soccer Singapore experience you will ever have!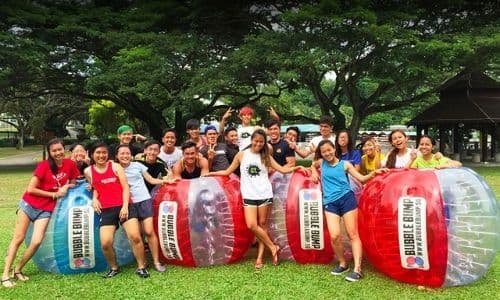 If you are interested in booking a session with us, please visit:
Read more on www.bubblesoccer.com.sg for our past clients' experiences. This is our official blog to bring you all Bubble Soccer Singapore related news and activities.
Hope to hear from you soon!