TGIF! *Smileeeee* because the long awaited weekend is finally here again and it's time to let loose and reward yourselves yummy food! But before you indulge in them guilty pleasures, let Bubble Bump Singapore help you keep those nasty calories at bay - just imagine, a 5 minutes bubble soccer game play and you will feel as though you've ran 2.4km - not the torturous way, of course.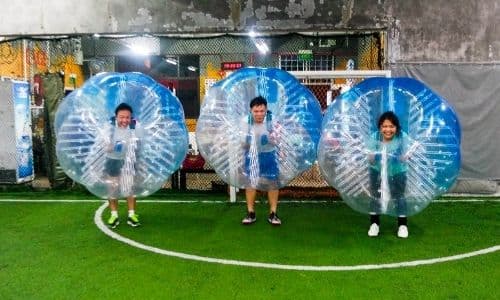 Health-talk aside, Bubble Bump Singapore is a lifestyle passport to entertainment, sports and chill-out spot. To be honest, it's hard not to laugh when you see your friends rolling in bubble suits and getting turned over like a tortoise! Even the most serious dude would crack up just watching our Bubble Bump games.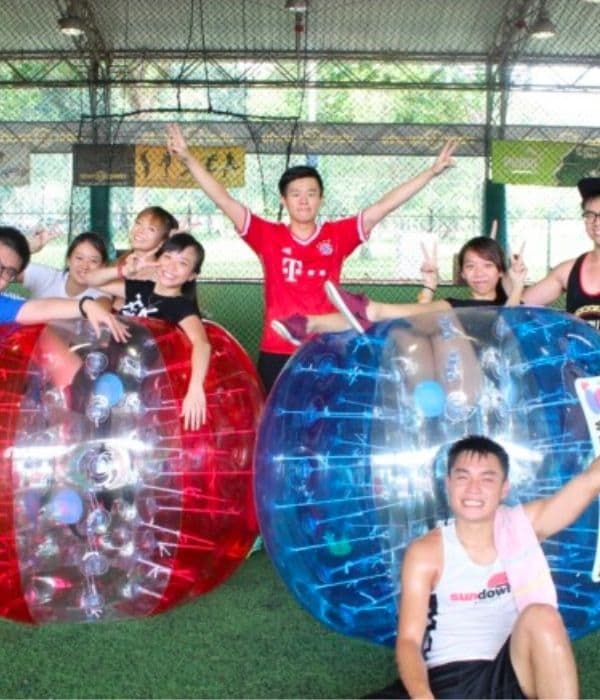 Bubble Bump Singapore is the number one sports and entertainment provider and our Bubble Bump games are for happy people, and people who want to be happy 😉 We have a pool of facilitators who are not only friendly and professional, but also highly entertaining. Their mission is to ensure every Bubble Bump experience is pleasant and filled with nothing short of fun and excitement.
Hurry get your dose of happiness at Bubble Bump Singapore today! Visit our website for more information.
Bump you soon! ><