It's back-to-school for some of our university friends! Same sheeeeez different sem - but oh well, let us work hard and play harder!!! 😀
No matter how fraught you are with lectures, tutorials, project meetings, mid-terms, final exams, always make time for some social and sporting activities because your body needs exercise to keep it in proper state of alertness so you can focus on studying even more effectively.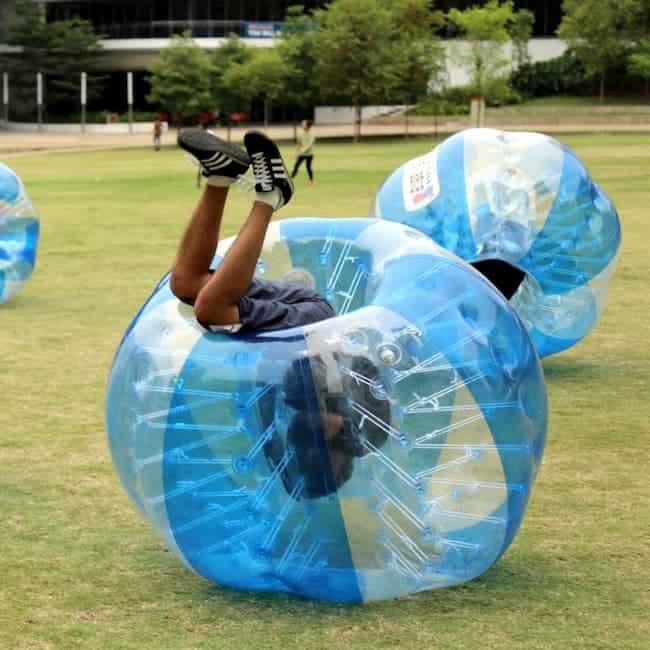 We have a crazy sport to suggest - Bubble soccer by Bubble Bump Singapore! Our Bubble Bump bubble soccer experience is loved by students because it is one sport that helps build and strengthen friendships. Many BFFs are made after a Bubble Bump session! >;)
Because you students are deserving, Bubble Bump Singapore is offering special deals exclusive for secondary and tertiary students! From a casual game with your classmates to a tournament among classes, Bubble Bump has something for everyone.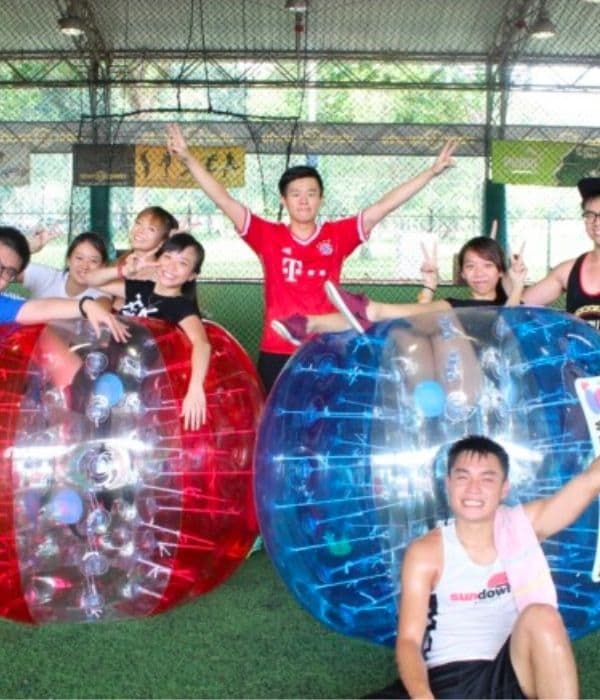 So wait no further, grab your friends and come bump and roll together at Bubble Bump Singapore! Visit our Bubble Bump website for more information, contact Bubble Bump Singapore to enquire, or simply like our Facebook page for updates and promotions today!