Looking for the best Bubble Soccer experience? Look no further! Bubble Bump SG is the leading Bubble Soccer company in Singapore, offering the best Bubble Soccer fun! Here are more reasons to choose us, to name a few: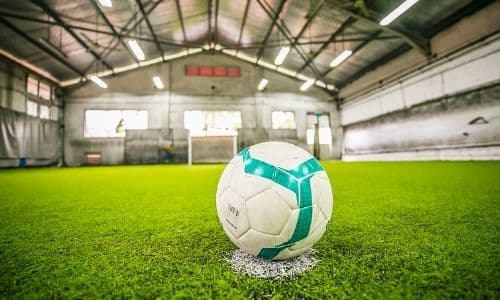 Great Service – Bubble Bump SG always tries our best to respond to all your queries and requests as fast as possible. The Bubble Bump team consists of highly trained and passionate fun facilitators to ensure quick set up, safety standards and exciting gameplay
Value for Money - We keep our prices affordable so that everyone gets to experience the awesome Bubble Bump games, because when you're happy, we're happy!
Professional Photo and Videography – We capture your bumping moments for your free viewing and sharing on our Bubble Bump Singapore Facebook page and Instagram. Professional editing and videography by our awesome Bubble Bump team is available as an add-on.
Guaranteed Quality – Our Bubble Bump bubble suits comes in red and blue colour so you don't defend and attack the wrong team! We also take pride in ensuring good hygiene and maintenance of our bubble suits, making sure that our bubble suits are disinfected after every game to keep them clean and odour free, so you can enjoy a great Bubble Bump experience!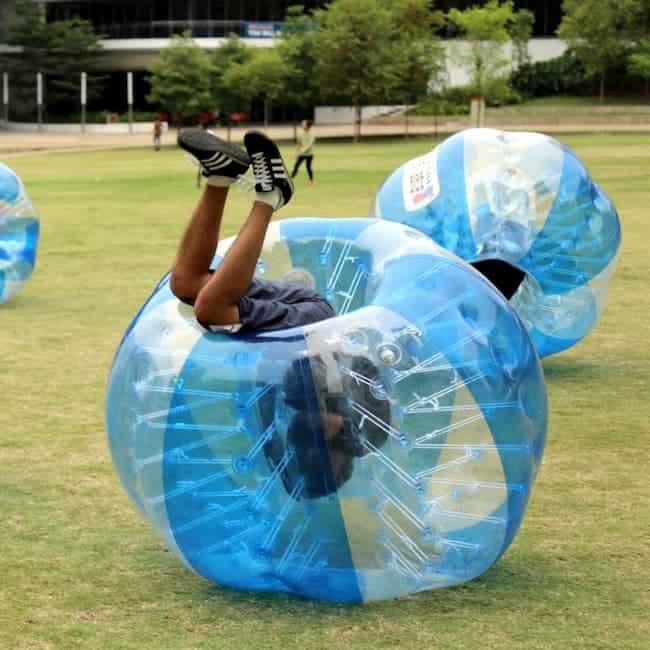 We are definitely not blowing our own trumpet, see what people say about Bubble Bump SG!
"…will try again and again and again and again and again and again then maybe one more time again." - Bryan
"… they brought lots of fun and laughter to us. If you want to burn some calories with your friends, Bubble Bump will be the right choice!" - Zhi hui
"A very fun experience! Reservation and booking was fuss-free and Bubble Bump staff were always very quick to respond to queries and accommodate requests. Facilitators did a good job giving instructions and ensuring the game was safe and fun for everyone!" - Inez
Need we say more? 😀
Visit our Bubble Bump website for more information now: www.bubblebump.sg
Or check out our Bubble Bump Singapore Facebook page for more photos and reviews here!
See you soon!