Today was yet another fun-filled day!
Bubble Bump SG hosted a Bubble Soccer Singapore game for a lovely cell group of The Crossing Church Singapore! They were all geared up for a bumping good time! Some of the church member's kids also had a blast playing with the enormous Bubble Suits as well.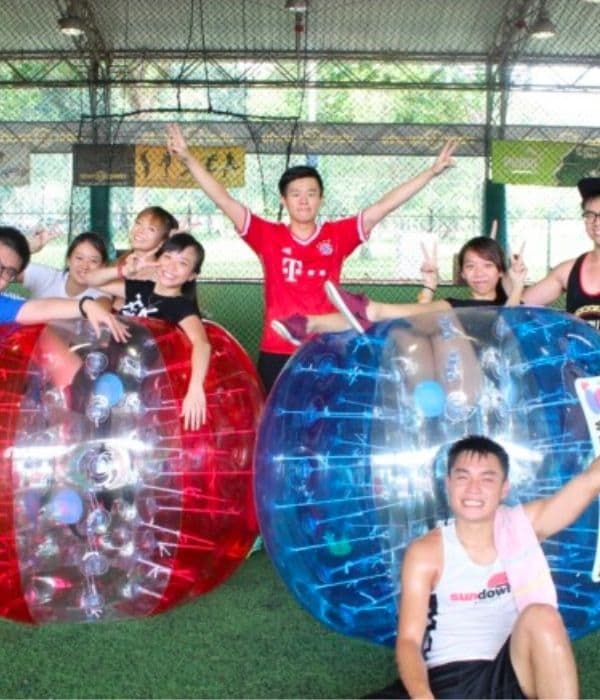 For more pictures, you can check out our facebook page: www.facebook.com/bubblebumpsg
Check out our YouTube videos: www.youtube.com/bubblebumpsg to see how Bubble Soccer Singapore is played!
Bubble Soccer Singapore by Bubble Bump SG is a great way for team bonding! Our friends from The Cross Church thoroughly enjoyed themselves, especially when they went all out to bump each other on the soccer pitch! Bubble Soccer Singapore is an awesome activity for you to bond with your fellow cell group for safe, family-friendly fun!
If you and your cell group would love to experience Bubble Soccer Singapore for yourselves, simply book via www.bubblebump.sg
We are excited to host you guys for a game of Bubble Soccer Singapore anytime! Bump or be bumped 😉
Proudly brought to you by Bubble Bump SG